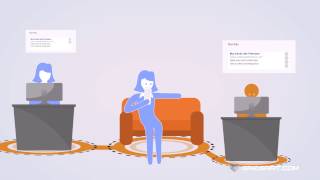 GRIDS ART's another project | Explainer video AdRevuse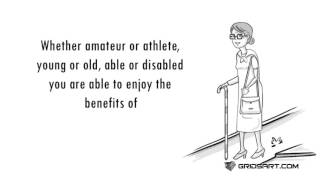 GRIDS ART's another project |Whiteboard Explainer video | Aqua Pole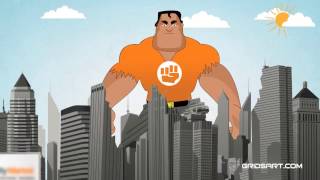 GRIDS ART's another project |Cartoon Explainer video | Marketing intro video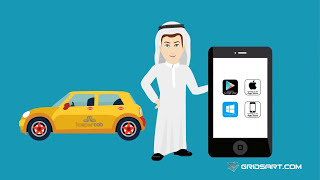 GRIDS ART's another project |Cartoon Explainer video | Kasper Cab aap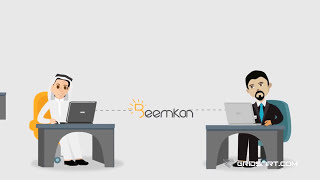 GRIDS ART's another project |Cartoon Explainer video | Beemkan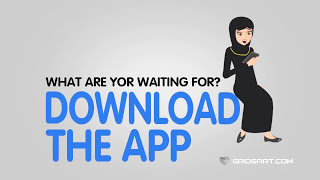 GRIDS ART's another project |Cartoon Explainer video | Kasper Cab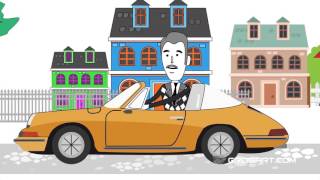 GRIDS ART's another project |Cartoon Explainer video | Agent 911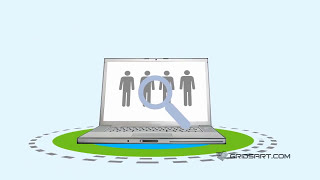 GRIDS ART's another project | Presentation video | Clear Fit Home Page video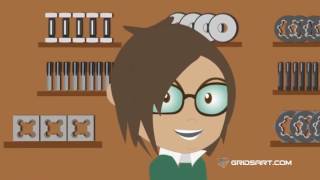 GRIDS ART's another project | Cartoon Explainer video | Danish Tools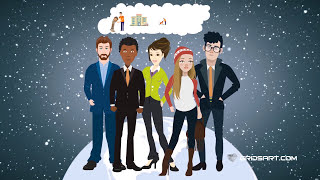 GRIDS ART's another project |Cartoon Explainer video | Printable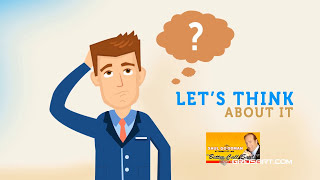 GRIDS ART's another project | Cartoon Explainer video | Printable rocks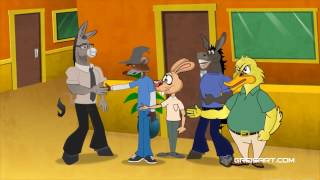 GRIDS ART's another project | Cartoon Explainer video | Printable
GRIDS ART's another project | Presentation video | Deray Options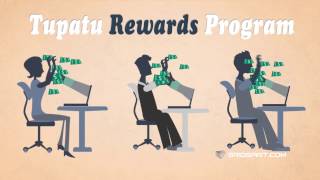 GRIDS ART's another project |Cartoon Explainer video | Tupatu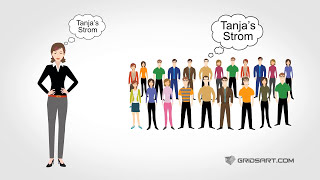 GRIDS ART's another project |Cartoon Explainer video | Enermy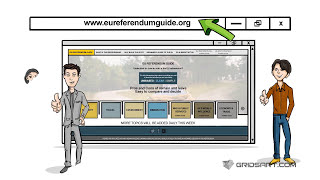 GRIDS ART's another project |Whiteboard Explainer video | eu referendum guide
GRIDS ART's another project | Cutout paper style Explainer video | ExactMed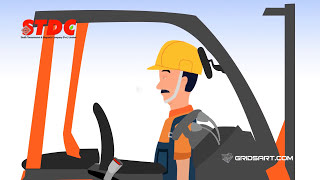 GRIDS ART's another project | STDC | SAFETY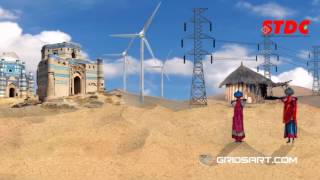 GRIDS ART's another project | STDC | Transmission line project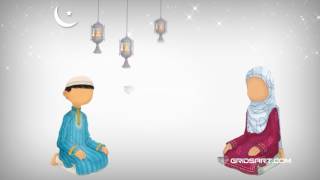 GRIDS ART's another project | STDC | RAMADAN Whatsapp Video
GRIDS ART's another project | Explainer video AdRevuse

ABOUT PROJECT: Script for AdRevuse.com™, -You want your clients to review their search ads before they go live. -But you're not sure of the best way to do it. -You could use spreadsheets or screen grabs, or even tell your clients to search for their ads themselves. -But, that could be messy. -Now, there's a better way to show your search ads to your clients and get their feedback. -And look professional while doing it. -AdRevuse -Your clients can now see their search ads the way search ads were meant to be seen, the way their customers will see them, online. -AdRevuse allows you to import AdWords Editor files or create ads and keyword from scratch. -You can then send your ads AND keywords to clients for their review. -Not only can your clients access their ads on their desktop or mobile, but they can approve or suggest changes – right then, right there. -Ad changes can be made directly in AdRevuse and exported back into AdWords Editor. -It's all pretty simple. -It's a better way to present search ads to your clients. -So, sign up for a FREE trial now. And, begin using AdRevuse today!

GRIDS ART's another project |Whiteboard Explainer video | Aqua Pole

WHAT IS AQUA POLE: In this modern world. AquaPole is a new way of exercise. People love this pole dance.No gym no weight workout.These are old way of exercise. Because in this exercise Aqua pole gives you water dance. Not only for young people. Any age person can do this exercise easily. It's male and female combine. you can workout with your partner. Video Script: What is AquaPole? Well, it's not pole dancing in water! It's not just a pole in the water It IS an innovative form of exercise that provides huge cardio and muscular benefits, without the risk of damaging critical body parts such as joints, backbone and tendons. Whether amateur or athlete, young or old, able or disabled you are able to enjoy the benefits of an adaptable sport enjoying as much or as little intensity as you are able, or need to do. It will help strength and stamina, co­ordination, dexterity, suppleness and rhythm, without the load­bearing impact that traditional exercise forms suffer from. It is not restricted to one position, and it allows maximum freedom of movement using the resistance of the water. Its great for cardio and muscle work, as well as being a lot of fun.

GRIDS ART's another project |Cartoon Explainer video | Marketing intro video

Crush my market is an intro video. HOW TO GET MORE CUSTOMERS WITHIN 30 DAYS USING LOCAL ONLINE MARKETING

GRIDS ART's another project |Cartoon Explainer video | Kasper Cab aap

"KASPER CAB" is a pick and drop car service. People using this car service in Saudi Arabia. customer can select his favorite car with driver. After using this service. Customer can give ratting on his app. ------------------------------------- BRIEF OF ANIMATION AND ART DIRECTION BY THE CLIENT: Scene 1- full white screen where sun rises, there are clouds and the wind in rustling in the trees as a sign of a good day. Scene 2- A building appears besides one of the trees. the camera zooms in a living room in an apartment where a woman Character "Mashael". is sitting on a chair, in front of her a coffee table with a cup of coffee and a mobile phone, she looks sleepy and tired. Scene 3- She turns on her phone and goes through mobile apps until she finds Kasper cab's application, the camera zooms in further on the phone screen. (Fill-in) she downloads the app and goes through the signing process, and finishes the process easily. She walks out of home confidant, happy, carrying her purse, phone & coffee and goes into the car. Scene 4- A screen with a smart phone in it, in the smart phone screen appears. a figure of a driver standing professionally and confidently. Scene 5- Settings icon enlarged to represent the easiness of setting up the service. Scene 6- Settings icon enlarged to represent the easiness of setting up the service. Scene 7- An icon representing the "Smart" way of the whole idea, maybe a light bulb.

GRIDS ART's another project |Cartoon Explainer video | Beemkan

VIDEO SCRIPT: Do you have a creative idea? Unable to find people to support your concept? No need to worry… Beemkan.com is your solution. Beemkan.com is a unique social platform focused on supporting creative individuals in the region, by validating your idea. We do this by showcasing your creative projects to a crowd of interested people who will eventually show their support by pre-ordering your products. At Beemkan, we also engage with you throughout the the campaign process, defining your needs, target audience and ensure that you get the best results out of campaigns. Wait no more… Visit www.Beemkan.com now to explore a world of endless creative possibilities.

GRIDS ART's another project |Cartoon Explainer video | Kasper Cab

"KASPER CAB" is a pick and drop car service. People using this car service in Saudi Arabia. customer can select his favorite car with driver. After using this service. Customer can give ratting on his app. ------------------------------------- BRIEF OF ANIMATION AND ART DIRECTION BY THE CLIENT: What is Kasper Cab? (Text) Confused Saudi Female Worker "Amal" picture at home 1- Image of Money Saudi Riyals. 2- Image of lousy drivers. 3- Image of the lady setting in home calling in a bubble cloud. The same girl become happly with a light bulb icon beside her. A picture of a map and then the girl from Home "Amal" with route illustrated in the map and then we add picture of a driver in his car and then the first girl to be inside and then another girl "Mishal" to join her. A picture of the app showing how can She add the driver to her favorite list. Both girls are happy and confident with the services.

GRIDS ART's another project |Cartoon Explainer video | Agent 911

REAL ESTATE BUSINESS VIDEO: PROJECT SCRIPT: Let's face it—the real estate business sucks! You wanna sell or lease your house? Good luck! You have two options: First—you can do everything yourself. This is perfect for those who don't require sleep and have expertise in the following areas: Not floating your boat? Then why not return to the Eighties and hire Realtor Ralph! Ralph will happily put in the minimum amount of effort to sell your house with the skills of an amateur—all for the breathtaking sum of six percent of your final sale. Feel like you're in trouble? Well don't give up… Agent911 to the rescue! Agent911 puts you back in control… …while bringing real estate into the twenty-first century! And it couldn't be easier to use. Just hop online and choose the services you need help with, or don't have time to do. You'll pay a one-time flat fee, and our local, licensed and carefully vetted experts will take care of the rest. Whether it's home improvements… …professionally designed 'Just Listed' postcards… …or hands-on management of your open house, one hundred percent satisfaction is guaranteed. If you want, we can also take care of the whole enchilada—from listing…to close of escrow—but unlike Realtor Ralph, we'll do it the right way without costing you the earth. Take control of your property while saving money—by selling or leasing with the help of Agent911. To get started visit us today!

GRIDS ART's another project | Presentation video | Clear Fit Home Page video

Clear Fit | Script: Let's face it, hiring for a growing business is tough. You need to find the right people for the job and you need to do it fast. That's why we created ClearFit: a hiring tool that helps growing businesses save time and hire the best people for the job. Here's how we do it… First, our powerful Job Description Wizard lets you create a world-class job description for any role in less than 3 minutes – completely customized for you. No more struggling to get it right. Next, we completely automate job posting. With one click your job gets posted to the world's largest job boards. Your job reaches the largest audience. You save hours of work. Now candidates apply and complete our powerful ClearFit survey. It takes only minutes and checks for fit based on personality and YOUR requirements. No other tool gives you so much insight. Every applicant is then neatly organized in your ClearFit account where our patented technology instantly identifies which candidates have what it takes to succeed. Say goodbye to printing and sorting through hundreds of resumes. ClearFit does it all for you. Thousands of companies agree: there's no easier way to get the best candidates to the top of your pile. So try ClearFit today and start filling those roles with employees that succeed.

GRIDS ART's another project | Cartoon Explainer video | Danish Tools

About "Danish tools" Danish tools is the best producing tools company in the world. you can visit danishtools.com instead of interacting to hole sealers. You can through the website reach the end uses directly quickly efficiently. clients can get 24 hour technical support. Day to day delivery and high quality products for a low price. it's simple just log on to: www.danishtools.com

GRIDS ART's another project |Cartoon Explainer video | Printable

Printable Client Brief: Hi I'd like my business story to be told. I want the cartoon character of me to look a little like me. If the voice could be an old man, that would sound cool. Telling a story. I've given some suggestions for images in red but you'll obviously need to fill in the gaps. PRINTABLE SCRIPT: Meet Ash, At 19, this cocky little bugger took to the streets in New Zealand to start his very own printing business. He'd bought a second hand suit jacket that didn't fit, nor did it match the trousers and he was carrying one of those ridiculous 80's brief cases full of samples. (image of me, please) Business owners must have thought he was hilarious but Ash won a few hearts and customers turned into friends. His dream was to put 30 Printable's throughout New Zealand and 100 in Australia. So Ash dragged, Andrew, his older brother, who conveniently happened to be a genius computer geek, out of School to join him. They were on the mission Recessions happened, Mistakes were made The Earthquakes hit. But the Printable team came out on top. Along the journey, business owners visions, tend to change. At first, when most young people start a business, they just want to earn lots and lots of cash. But after a while, their values kick-in and their mission becomes a way to create something truly special. So folks, if you need inspiration for your own missions, Printable kicks-ass! They not only focus on helping ambitious Kiwis build super successful Printable offices around the country, but collectively, they also support families in Italy, Brazil, the Phillipines, Russia and Egypt. Printable rocks when it comes to their true underlying values and purposes. It's not about printing anymore and we're only just getting started.

GRIDS ART's another project | Cartoon Explainer video | Printable rocks

PRINTABLE ROCKS SCRIPT: Printable Rocks, & this is why. Hey We've all had crappy suppliers in the past, people that let you down and if you take your business seriously, well.. then that ain't cool. So this trend of complacency peeved Ash our founder off. So much so, that Printable took a risk and put their money where thier mouth was and announced the brand promise of On, time Guaranteed or it's free. Our competitors, they don't have the guts to do that but Printable.... Our word is our bond. Our teams are trained to be weapons. You, our client, hey you need people that are willing to go into war for you in your moment of need. To make things happen, to move worlds and do everything in their power to achieve your deadlines. --- Another kick-arse part of the Printable culture is that you deal with People. Yeah, we have a fantastic website but there's no WAY, we're going E-commerce, giving you a template for you to design, submit and throw your cash away. Sure, you might THINK you're getting cheap business cards or flyers, but hey c'mon folks, lets think about it. It's what you put ON the paper that counts. You've only got one first impression and if you hand over a crappy business card, wellllllll... you're sending the message that you've got a crappy business card. How many sales are you missing out on that you don't even know about because people don't trust you? Rigth, so Printable spends their time adding value. We want you, our customer to make money so if you're up for a conversation about it, we;'ll happily throw heaps of clever ideas your way. It's a win/win, after all, hey if we can make you successful? You'll come back, reorder. Win/Win. Lastly, Printable has some pretty cool specialties, such as invisible inks that only show up under UV lights, Special golds, special Silvers, and we've got a WAYYYY larger colour range than 99% of Printers out there using our HP Indigo technologies. But Printable also prints on pens, mugs, signs, tee shirts, in fact, we've got thousands of products online to browse through. Printable - You think it, we'll ink it.

GRIDS ART's another project | Cartoon Explainer video | Printable

PRINTABLE VIDEO SCRIPT: Once upon a time, an ambitious donkey nibe Tank made a bold decision that decision was to stop listening to all the people. who told him he could not do it and instead he did it. If there was one thing Tank was good at and thoroughly enjoyed it, was working long distances everyday. He was an outdoor kinda guy enjoy the fitness benefits and considered himself Mr reliable. That might be the perfect combination for a same day postal service or actually quite nervous, though Tank he told few friends his plan and now his reputation was on the line. It was the crunch time and he had to make sure it was right. Now, Tank was a sharp guy, smart and thoughtful,so he came to play to the very best way he could tell everyone that he is the new guy in town, the new same day courier. After all, there was no room for failure, if he wanted to keep his ego undamaged. His problem was that if he told people about his new business, he needed them to remember when they actually needed his service. A flyer was a good idea ut what it get missed or lost in amongst another miles.Would people see it or like it? That because their lives are so busy don't forget what people actually need his services immediately. No one trusted his brand yet. He had to make himself credible or familiar,so Tank could have take a while to solve all these problems. instead of making and send ten thousands flyers to potential customers. He chose thousand customers . and sent them a series of ten flyers, one after an other , two weeks apart. Tank now gives speeches at marketing schools about familiarity, credibility and frequency because these things build trust in the customer's mind and remind people of his business. So that when they need to use the same day postal service , the first guy they think of is Tank.

GRIDS ART's another project | Presentation video | Deray Options

Animation script: Welcome to Deray options A Leading Step into a Future of Success Do you want to trade binary options and make profit up to 80% per minutes? You have come to the right place. Our platform is for beginners and expert traders. It is so easy to use it. How to trade. Start trading binary options in four simple steps. 01- select an assets. 02- Enter your amount. 03- Select an action. 04- Collect your profits. We offer you a large range of assets to trade: currencies, stocks, indices & commodities. First of all Create your Account Enter your name, email, phone number and the currency of your choice, your information is totally secure with us. After creating your account you can safely make a deposit by clicking on INFORMATION from your trade station. and Select Make A Deposit. You can then enter your deposit amount and your credit card information. Then you can easily trade from our secure and professional trade station. Choose from the menu the asset you want to trade. Then select an action: "Call" if you think the price will go up or "Put" if you think the price will go down. Your profit will be based on the chosen payout. Deray OPtions is proud by its Withdrawal policy. Easy, Fast, Clear, simple as ABC and No additional fees. We wish you a great trading experience! Start Trading Now

GRIDS ART's another project |Cartoon Explainer video | Tupatu

TUPATU SCRIPT: Welcome to tupatu! Where users can sell what they want find what they need and earn instant rewards! Tupatu is a centralized network of online communities,featuring FREEonline classified advertisements and the FIRST online classifieds ad website to offer a Rewards Program to its' users for simply posting ads. Tupatu also offers moreAd Upgrade Packages than any other online classifieds website to help users get their ads seen by millions faster! So what makes tupatu different? Tupatu is the onlyonline classified ads website to give back to its users for simply posting ads! Users earn reward points for everyad they post. Their reward points are then converted into tupatu dollars which can be used towards future ad upgrade packages and special offers! So how does it work? All it takes is 3 simple steps:future ad upgrade packages and special offers! Step 1: Post an Ad Step 2: Earn Points Step 3: Redeem Points it's that easy! Tupatu prides itself on making posting ads simple and rewarding for its users! Users can choose from 5 different Ad Upgrade Packages: Iconic Ad , Premium Ad , Limelight Ad , Spotlight Ad , Automatic Repost Ad , So start now… sell what you want, find what you need and earn instant rewardsjust for posting ads What could be better than posting on a website that actually gives back to its' users by giving them online cash through the Experience the benefits of having more Tupatu is changing the face of online .

GRIDS ART's another project |Cartoon Explainer video | Enermy

PROJECT NAME :Enermy : THIS VIDEO IS IN GERMAN LANGUAGE. ENGLISH SCRIPT IS BELOW: Part 1: 1. "This is Tanja" 2. "Tanja is very engaged and energy is a very important topic for her" 3. "Recently she spend a lot of time searching for a new electricity product fulfilling all her high expectations - but she just could not find the perfect offering" 4. "Tanja is confused and does not know what to do." Part 2: 5. "Luckily a friend tells Tanja about how he has recently created his own electricity product with the enermy partner program" 6. "His friend tells her that she - Design her own electricity product - Brand it towards the needs of a certain target group - Offer and sell it to other people - and even earn money with it" 7. "Tanja is interested – she knows exactly how the perfect electricity product should look for her and even knows like-minded people she could offer her product." Part 3: 8. "Tanja decides to become an enermy Partner and in a few steps she sets up her own electricity product by a. choosing the source of electricity, b. coming up with a product name and logo, c. writing a product description with all relevant information d. and also choosing an organization to be supported with her 9. "And Tanja even has influence on the product price by choosing her kickback herself - the lower her kickback, the lower the product price" 10. "Tanja is very happy with her first own electricity product" Part 4: 11. "Tanja offers her product via her own blog to like-minded people and many of her followers love Tanjas electricity product." 12. "Many of Tanjas follower buy her product because Tanja customized it exactly to their expectations and enermy takes care of all the operatons for Tanja." 13. "Tanja can offer to many people an electricity product perfectly matching their expectations - and for every customer enermy pays money to Tanja" Part 5 • You also have access to a bigger group of people e.g. via a magazine, store, webpage, blog, political party and want to offer your own electricity or gas product? • Become an enermy partner and in a few simple steps you can start selling your own energy product - make a statement and earn money! • Create your own energy product now under www.enermy.de/partner

GRIDS ART's another project |Whiteboard Explainer video | eu referendum guide

Project name: Eu referendum guide. eureferendumguide.org Whiteboard animation: Project script: So which of the two paths will you follow. When you vote on the 23rd of june. To make a choice You need accurate, unbiaed, clear and simple information This site does not include information from politicians. ....nor does it include infromation from the Leave or Remain group. and it's not as if the issues are simple there are complicated facts and figures made easier to understand on this site Here's some typical statistics.

GRIDS ART's another project | Cutout paper style Explainer video | ExactMed

VIDEO STYLE: CUTOUT PAPER STYLE: VIDEO CREATED BY: GRIDSART.COM This video is about medical device. It's name is exactMed. See this video and give comments about this video. SCRIPT: Ann is Mary's neighbor, they both live independently. Ann follows a medical regime and takes medicines at three different times a day, at times she forgets to take her medicine, or takes wrong medicine. A couple of times she went to ER due to over dosage. Mary uses a compliance pack to keep a track of her medicines, she also forgets and end up talking medicines late. She find filling up the compliance pack challenging. Medical adherence is a challenge. Common solutions reminds the patient to take the dosage at the right time. Text message reminders and smart phone app do this with some success but cannot prevent over dosage. Using a compliance pack is cumbersome and has limited effectiveness. Call center based solutions monitors and send reminders but do not maintain drug record. Exactmed adherence solution dispenses the correct dosage at the prescribed time, sends reminders and logs the pickup time. The Exactmed device works with a smartphone. The patient loved ones and care givers are registered on the system which sends out alerts to loved one and caregivers in case the patient does not comply. Improved adherence results in lower premiums and higher refill rates. Adherence log is available to physicians and caregivers for evaluation of the medical regime effectiveness. Income is generated by the of the exactMed devices to pharmacies and insurance companies, the patient is charged monthly fee for the service. The trend data collected over time will be offered to health care concerns. Exactmed solution improves adherence and effectively eliminates the threat of over dosage and incorrect medication. Inclusion of circle of care enhance adherence while loweing anxiety. Data logging highlights medical regime effectiveness. Resources wasted due to lack adherence are saved and wellbeing of the patient and caregivers is enhanced.

GRIDS ART's another project | STDC | SAFETY

GOVERNMENT OF SINDH PROJECT: STDC stand for Sindh Transmission and Dispatch Company. This safety video is for STDC employees.

GRIDS ART's another project | STDC | Transmission line project

GOVERNMENT OF SINDH PROJECT: STDC stand for Sindh Transmission and Dispatch Company. This Video is for STDC Whatsapp clients.

GRIDS ART's another project | STDC | RAMADAN Whatsapp Video

GOVERNMENT OF SINDH PROJECT: STDC stand for Sindh Transmission and Dispatch Company. This Video is for STDC Whatsapp clients and employee.